About Us
Natlus URD Manufacturing, Inc. is a engineering-orientated, quality-documented, build-to-print OEM solutions provider. We work with all industry professionals, engineers, contract manufacturing companies, start-ups, and entrepreneurs. Through our photos and videos you can see the personal relationships we've developed, as a result our experiences are positive, productive, and a lot more fun! Our clients enjoy our personal touch, close communications, and thorough follow-though approach to project management. Clients should not have to wait days for answers, wonder about quality, deliveries, and so forth. Basically we work with and treat our valued clients as we would like to be treated, approaching it this way is what sets us apart and has brought us great success.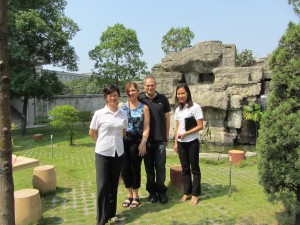 Let us know how we can help you succeed off-shore, any questions at all please contact us Monday-Sunday, if we're unavailable at the moment we will return your call momentarily. We're also very responsive by email or text. We are looking forward to speaking with you at your convenience.
Our Core Philosophies:
Natlus URD Manufacturing operates under the core belief of providing meticulous customer service, detailed communications, and attentiveness to our client's needs.
Natlus URD Manufacturing strongly believes in process transparency, involving clients in the details of the project, full disclosures of our factories, and visitation opportunities. With honesty and integrity in all our dealings, keeping the sales game, old-school tactics, and low-balling or whimsical estimating out of the picture, we strive to provide the best customer experience to help your company achieve their manufacturing goals.
Natlus URD will formally provide by quotation the most fair and competitive pricing strategy possible, including offering clients incentives and discounts where possible.
We strongly feel that real value, in addition to competitive pricing, is realized through personal relationships, exceptional customer service, and quality-orientated manufacturing and delivery programs.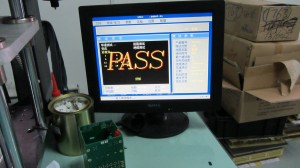 Benefits to working with Natlus URD Manufacturing include:
Detailed project analyses and feasibility studies.
Commitment to excellence, 100% manufacturing and delivery accountability.
Administration availability all year long, weekends and holidays. We will always be here to address your questions and concerns…no automated "out of office" email responses. All emails and messages are addressed with 24 hours or less for active projects.
Design evaluation, suggestions, and assistance where needed.
Material evaluation and technical advice.
All projects initiated by counter drawing and client approval.
Accurate, competitive, and comprehensive project quotes and proposals.
Economical production options: Tooling configurations, forecasts, blanket orders, shipment scheduling, and transit method planning.
Factory quality documentation, certifications, conformity statements, material data sheets as required and/or upon request.
Written and formal project outlines, team responsibilities, anticipated production scheduling, and applicable quality standards and testing procedures.
Periodic account and project review, planning strategies, cost analyses and evaluations for improvements.
Factory tours upon request, travel assistance and planning as needed.
Competitive freight forwarding services.
On-time deliveries and thorough shipment follow-ups.