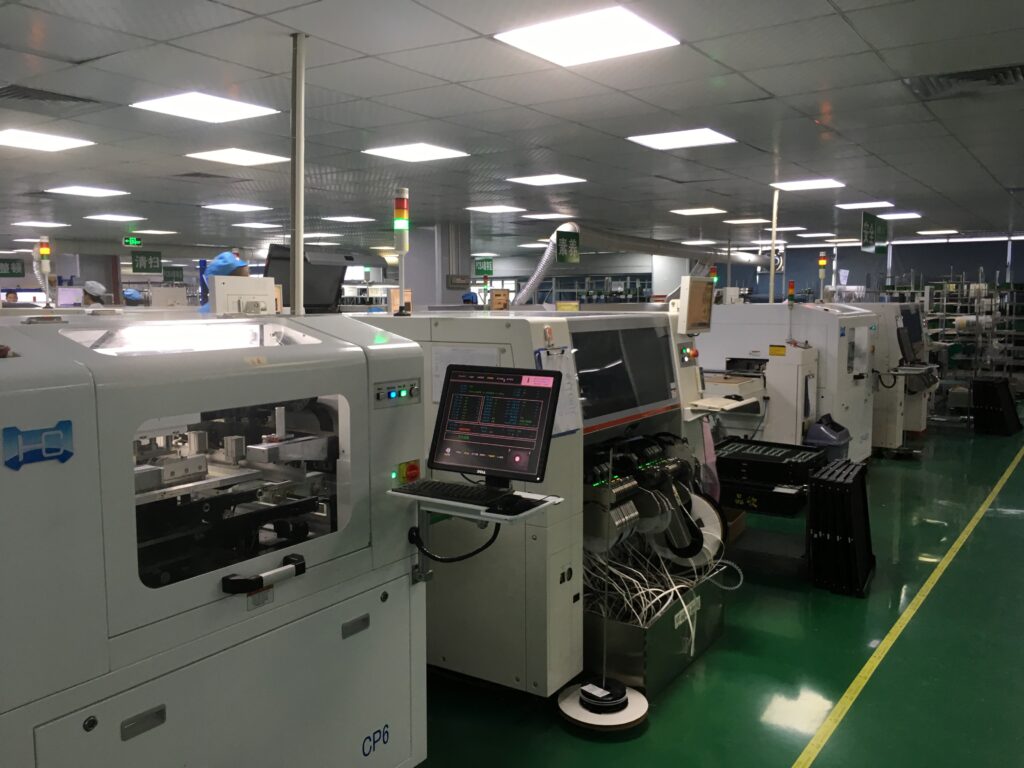 With a total area over 64,000 ft2, our PCBA/ODM services partner's scope includes product development, PCB production, component sourcing, SMT assembly production, and finished product assembly services. With in-house product design, R&D engineers, and over 10 years of experience, over 800 startup and small to medium sized businesses have been serviced in areas from consumer electronics, medical equipment, industrial control equipment, automotive electronics parts, and many other industries.
The PCBA process approach we can draw from included single-sided SMT process, single-sided DIP process, single-sided mixed process, single-sided SMT and DIP mixed process, double-sided SMT process, and double-sided SMT process and double-sided mixed process.
We can work with several OEM cooperation strategies, including receiving your direct design, a semi-finished product, or entirely from your sample submission.
Quality Certifications
Enterprise Patents
PCBA Factory Equipment
ISO 13485
ISO 9001
ISO/TS 16949
ISO 14001
IPS
ROHS
Sesex
RoHs Intelligent Monitoring Software
Intelligent Power-Saving System for Solder Mask Grill
Circuit Board Quality Analysis Software
Selective Board Intelligent Test Software
Circuit Board High Voltage Intelligent Test Software
Circuit Board Design Software
Circuit Boards RF Optimization Design Software
Circuit Board Intelligent Copper-Saving Design System
Fully Automatic Screen Printer – DSP1008
Yamaha YG200 SMT
Yamaha YV88-XG SMT
Yamaha YV100XGP SMT
Reflow Soldering XPM2820
Automatic Wave Soldering
Automative Insert Machine
X-Ray UNO-AX8200